I, only recently, managed to grab hold of the camera with a phone, the Nokia 808 after more than six months of search. Bought it for 25k INR, given that that's a high price(literally) for something with those specs, bar the camera of course, in today's terms. Was a pretty elusive device and the seller I managed to find still has a few boxed pieces to sell.
I first entered into the symbian world with the 6220c, or was it the series 60, in 2008. It stayed with me for more than 2 years before succumbing to my heavy usage. Got waterlogged. India is a pretty warm place, so waterlogged doesn't essentially mean water here. Keypad stopped working. And this was a very common complaint among 6220c owners. The battery started swelling. It was then that I finally bid farewell to it and exchanged it for a Samsung Wave 2. Brilliant device but marred by its highly limited app store. It didn't stay long and I moved onto the the N8. This was about one year after it's official launch.
Boy was it amazing to own it. GSMArena charts showed it as number 1 in one of its categories(and it stayed that way for more than 2 years). It had all the cool stuff one could have on a smartphone back then. Great HD games, excellent camera, hardware innovations and the looks. This was when the android wasn't that exciting. I still do have it, and it still work's fine. It has been 'delight'ed though.
In parallel, I moved into the android ecosystem too, with the apollo, then the xperia s and lastly the nexus 4.
Being an enthusiast, I also bought the n900. A rock like device which can be used as a weapon to hurt someone. It is big and it is heavy and it has my favorite keyboard.
I should shove in a Sony Naite and a Nokia 7020 in there, but don't remember where they exactly fit in.
Now to where I should be. The 808. In 2014.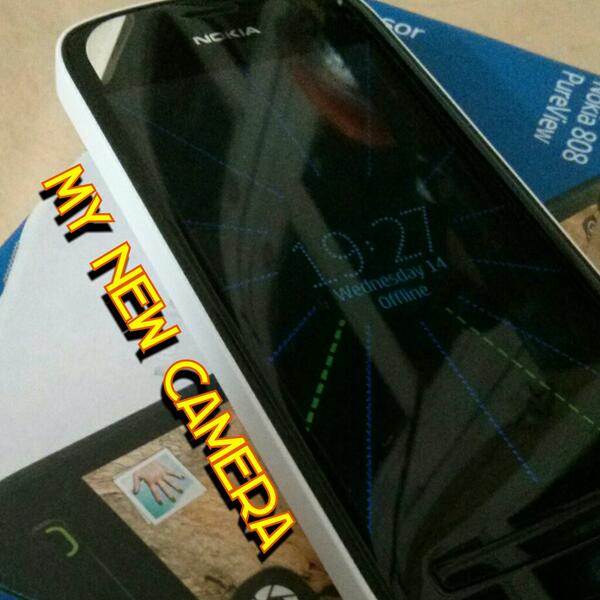 It's been almost 10 days with the 808 and let me tell you it has been a journey with mixed emotions. First one being, OMG what have I done!!!!! Burned 25k on a camera phone which is only taking blurred photos, thanks to my not very steady hands. I always had an option among the 1020 and the 808 and those whose advice i cherish, advised against the 1020. And it was 10k costlier.
All online reviews suggested that I go for the 1020, given the growing platform, apps, the nice camera interface and the like. I went for the original.
It is a device, which I've always felt, represented the whole symbian family. Almost all innovations in the platform have been incorporated into the 808. Camera, FM transmitter, OTG, multi codec player and so forth. The drawback mentioned in almost all comparisons online was the dying platform. Seriously, the number of sis apps available out there does not go with the dying nature.
Moreover, with the miniscule usage of internet on my phone, I can't see why I can't survive with the 808 in 2014. I do cheat as I write this though. I have the nexus 4 running in airplane mode satisfying all my other android needs. Hey!!! I like to use apps you know? There have been times when I ran so many apps in parallel on the N4 that I could feel it beg for my mercy.
At some point during the N4 usage I started to feel that I really can do without so many apps. All I wanted was device to make calls, send/receive texts, PMP features and supports internet for IM chats. This made me immune to the attractive device launches and the various marketing campaigns and also served as one of the reasons I chose the 808 over the 1020. And with the still existing support from the veterans of the symbian community, indies who don't want to see the platform die, and great websites to hold on to for any such updates, I can't see why moving to the 808 is a downgrade, as it has been pointed out to me.
P.S. I have been getting the frequent jaw drops among many of my friends, coworkers at the '41' number and that makes me happy and proud too 😉